With summer quickly approaching and barbecue season in full effect, have you given any thought to your outdoor lighting? Transforming your backyard space into a beautifully designed and well-lit sanctuary is easier than you might think…and we can help! Here are just a few of the many benefits of illuminating your outdoor space for the season:
Beauty
Adding lighting is a simple way to decorate your yard and patio areas. Not only can it provide ambience on a warm, summer night, it can highlight your home's best features. Lighting also adds a lot to curb appeal—a well-lit house, inside and out, provides a warm, inviting atmosphere and can be a huge selling point, if you're looking to put your house on the market.
Security
Having a well-lit yard and house not only looks great, but can also discourage trespassing and theft. With fewer shadows to hide in and a greater risk of being seen, thieves and ne'er do wells will think twice about messing with your home. Lighting your home's outdoor areas also helps your yard look more maintained and lived in—another deterrent for prowlers.
Safety
Do you have a back porch you use for dining or relaxing after dinner? A pool or hot tub, perhaps? If you spend any time outside after the sun sets, investing in outdoor lighting is an excellent idea. Illuminating your outdoor living areas allows you to entertain and relax no matter the hour. Lighted walkways, patios, and pool decks ensure that you and your guests stay safe in the dark, without any unfortunate trips or accidents.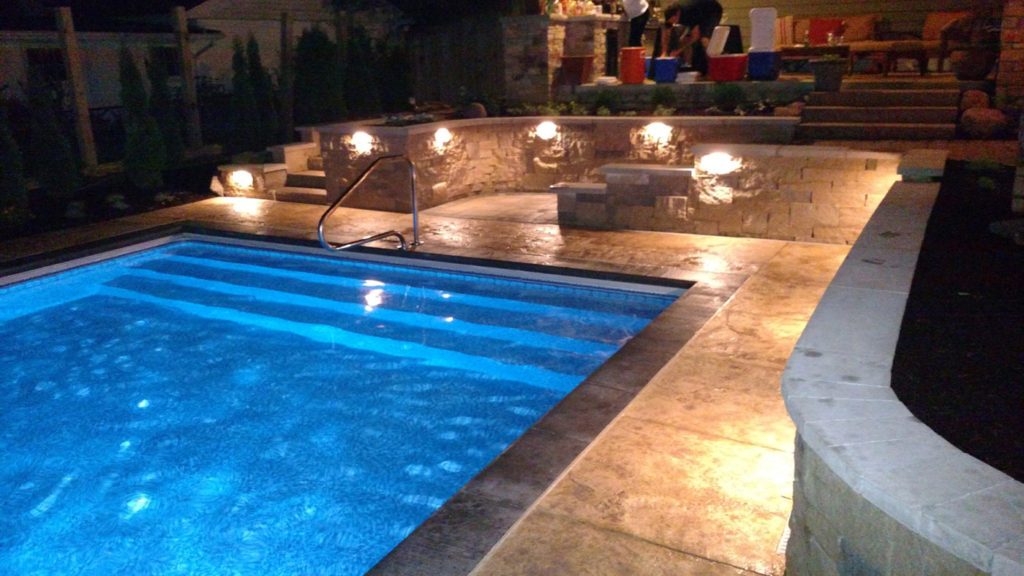 When you're ready to transform your yard—lighting and all—give us a call!