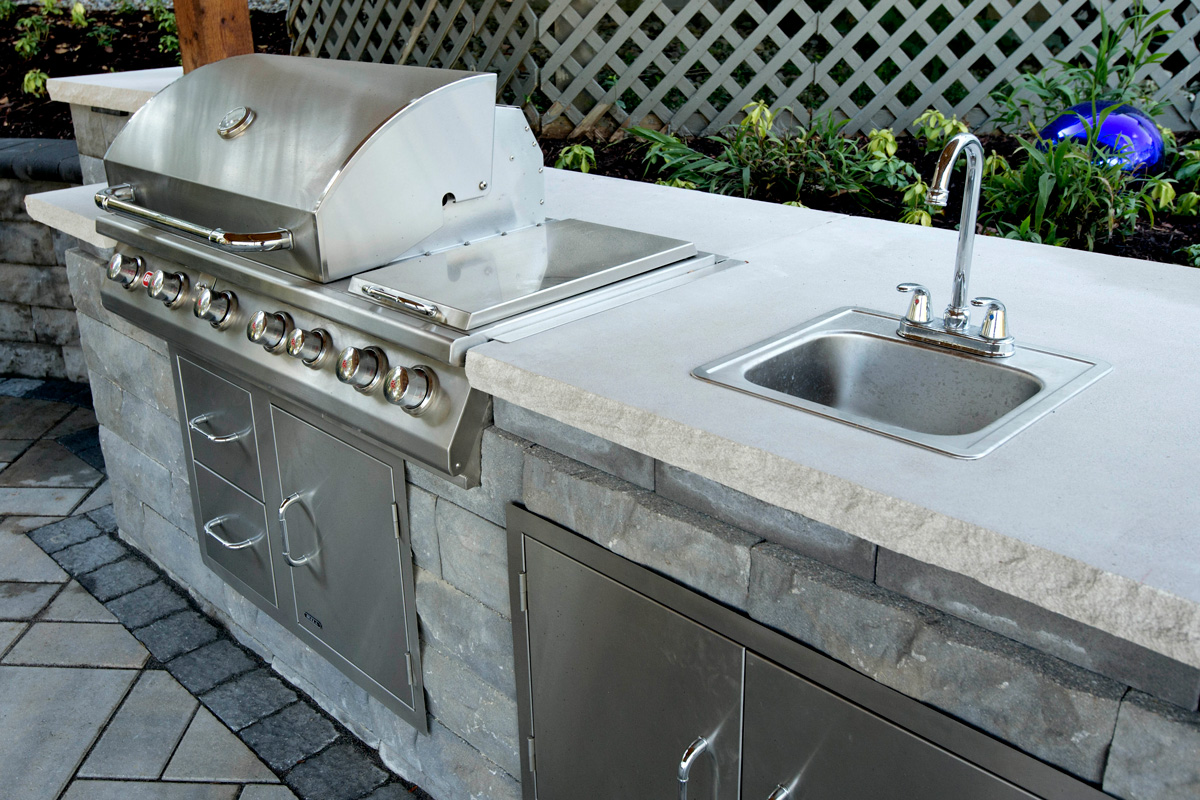 Summer is almost upon us! With graduation celebrations, July 4th, and Labor Day coming up, we're looking forward to pool parties, barbeques, and all sorts of fun in the sun.
Nothing turns a yard or patio into a truly delightful living space better than the addition of an outdoor kitchen—it's one of our most requested summer projects! And we're not just talking about cobbling a patch of ground for the grill, either (though, we can do that, too). Have you ever considered how much more enjoyable your summer life would be with a fully loaded, alfresco canteen? Here are just a few advantages of adding an outdoor kitchen to your home:
Expand Your Living Space
In the warmer weather months, our backyards tend to become an extension of our living areas. Who wants to be cooped up inside, when the sun is shining and the birds are chirping and all the flowers are in bloom? This doesn't just have to be confined to lounging around, either. Relocate your kitchen outside, and you can soak up every single ounce of nature the day has to offer. Prep, cook, and eat the food on the patio…then sit back and relax with a cool beverage while you watch the sun set. The only time you'll need to come inside is bedtime. And if you have a hammock, well…maybe not even then!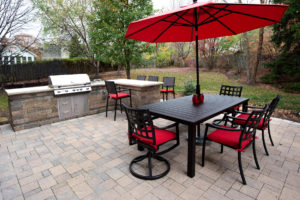 Great for Entertaining
Have you ever noticed how dinner guests always pack themselves into the kitchen while you're trying to prepare the food? It can be tiresome on the best of days, but in the midst of a summer heatwave, it's positively stifling! Bring the kitchen into the great wide open, and you have plenty of room to let your guests spread out and socialize—with plenty of breathing room for everyone.
Increase Property Value
An outdoor living space and kitchen is an investment, but one that will pay off in spades. It looks great, is relatively low maintenance, and essentially adds an entire room onto your house! Whether you intend to put your home on the market or stay put for years to come, this popular renovation is a surefire way to increase the value and appeal of your home.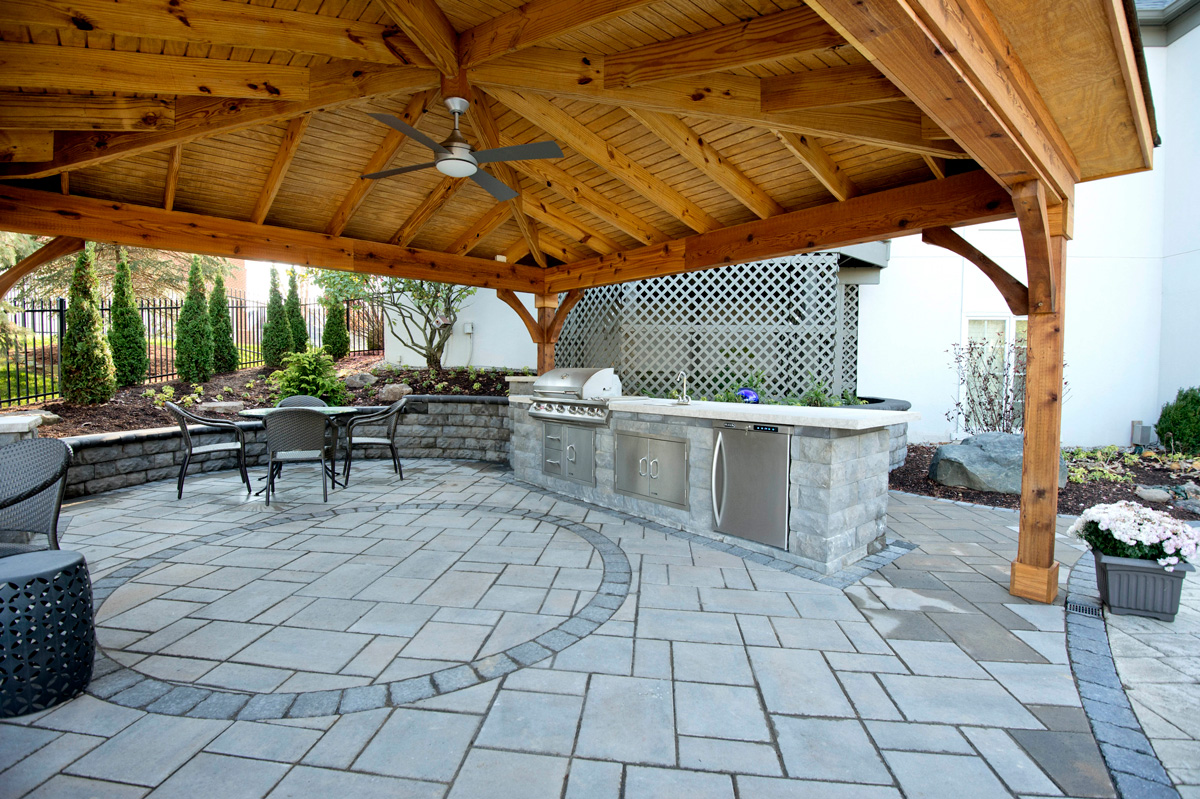 Is your outdoor home ready for the summer? At Capehart Landscape & Design, we have the experience and skills needed to transform your outdoor dreams into a reality. Browse through our past projects to see for yourself what we can do. Then give us a call to get started!